The stunning Sonoran Desert scenery of Phoenix sets it apart from any major American city. The best part? There are many great hiking trails, mountains, and desert adventures all around us. It's easy to get into the wild side.
Sonoran Desert Scenes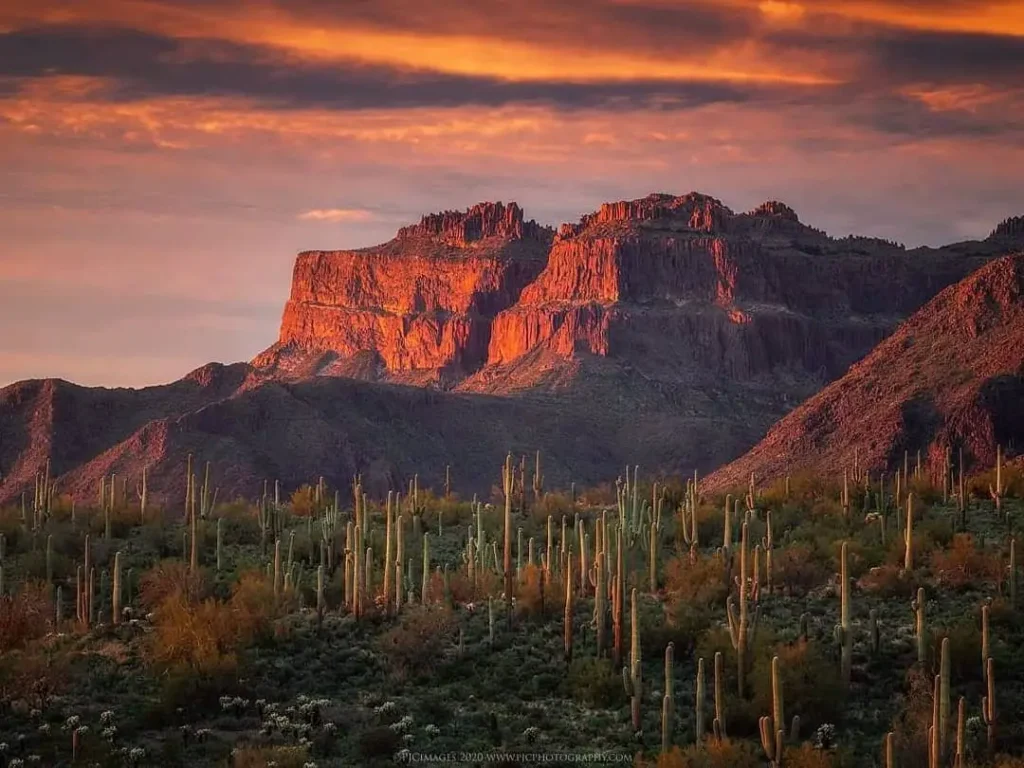 The Sonoran Desert is home to the famous saguaro. Spur Cross Ranch Conservation Area is a great place for hikers to see a forest of saguaros on Dragonfly Trail. The Desert Botanical Garden has a variety of encounters with local fauna and flora along its 140 acres.
Phoenix is surrounded by mountains on all sides. Some are even located in the city's heart. The Phoenix Mountains Preserve includes thousands of acres of beautiful hiking and biking trails through desert scenery. Mountain adventurers may also travel east to the Superstition Wilderness, where they can tackle the trails of Lost Dutchman State Park. They can also climb high to see Weaver's Needle from Peralta Trail.
So, which season is best for enjoying the outdoors in the Sonoran Desert's Sonoran Desert? All of them! Outdoor lovers of all ages are attracted to the sun by pleasant fall and winter temperatures. Wildflower season is when the desert comes alive with vibrant cactus flowers and a variety of colors. Avoid the heat and go water-sporting at Lake Pleasant Regional Park.
There's something magical about seeing a desert sunset in Phoenix, no matter when you visit. One can be seen from Dobbins View at South Mountain. It is accessible via a scenic drive or a 5-mile round-trip hike on the Holbert Trail. For the best sunset views, you can relax and enjoy a drink on the patio at El Chorro.
Hiking the Trails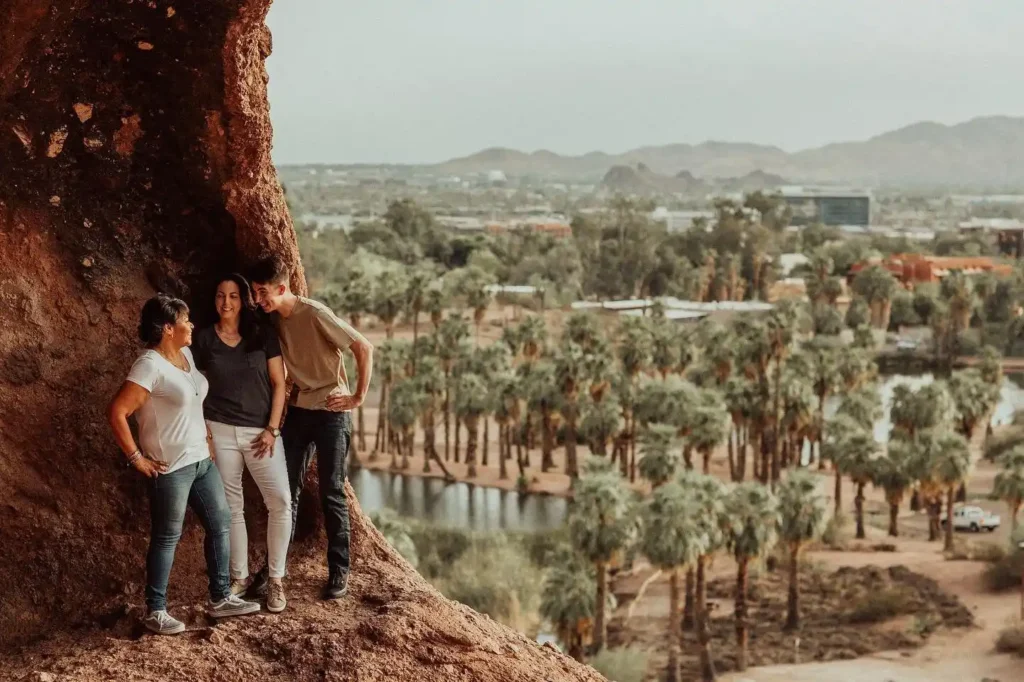 Take a stroll through the Sonoran Desert's iconic red buttes, Papago Park. For a half-mile hike, you can visit the popular Hole-in-the-Rock viewpoint. The McDowell Sonoran Reserve can be reached by a half-mile hike.
You can warm up by taking a longer hike along the well-maintained Waterfall Trail located in White Tank Mountain Regional Park. This 2-mile canyon hike's namesake is only visible after heavy rains. However, you will always be able to see ancient petroglyphs as well as towering saguaros. You can hike the 3-mile Quartz Ridge Trail to reach the Phoenix Mountains Preserve, a moderately mountainous hike that takes you into the peaceful Sonoran Desert just minutes away from the city.
For stunning views and bragging rights, summit one of Phoenix's most difficult peaks. With its two difficult trailheads, Echo Canyon Trail and Cholla Trail, both steep and rocky climbs that will make you sweat for the spectacular views, the iconic Camelback Mountains are a favorite pick. Piestewa Peak is located in the Phoenix Mountains Preserve and is the highest point in the park. It can be reached via the strenuous Summit Trail.
Offbeat Adventures
The Sonoran Desert is not only accessible by hiking. You can swap two legs for four on an exciting off-road ATV adventure at Arizona Outdoor Fun. Here, guides will lead you through the rugged wilderness. You can also opt for a Blazer or Hummer tour of the desert with Stellar Adventures. Hot Air Expeditions and Rainbow Ryders will help you tick one item off your bucket list as you fly in a hot-air balloon over the Sonoran Desert. Enjoy a gentle flight with a bird's-eye view, so you can follow the tracks of coyotes or jackrabbits, as well as look out at the surrounding mountains from incredible heights.
These experiences do not stop with high-flying excursions. You can enjoy fine dining in stunning desert settings with Cloth & Flame.
Desert Day Trips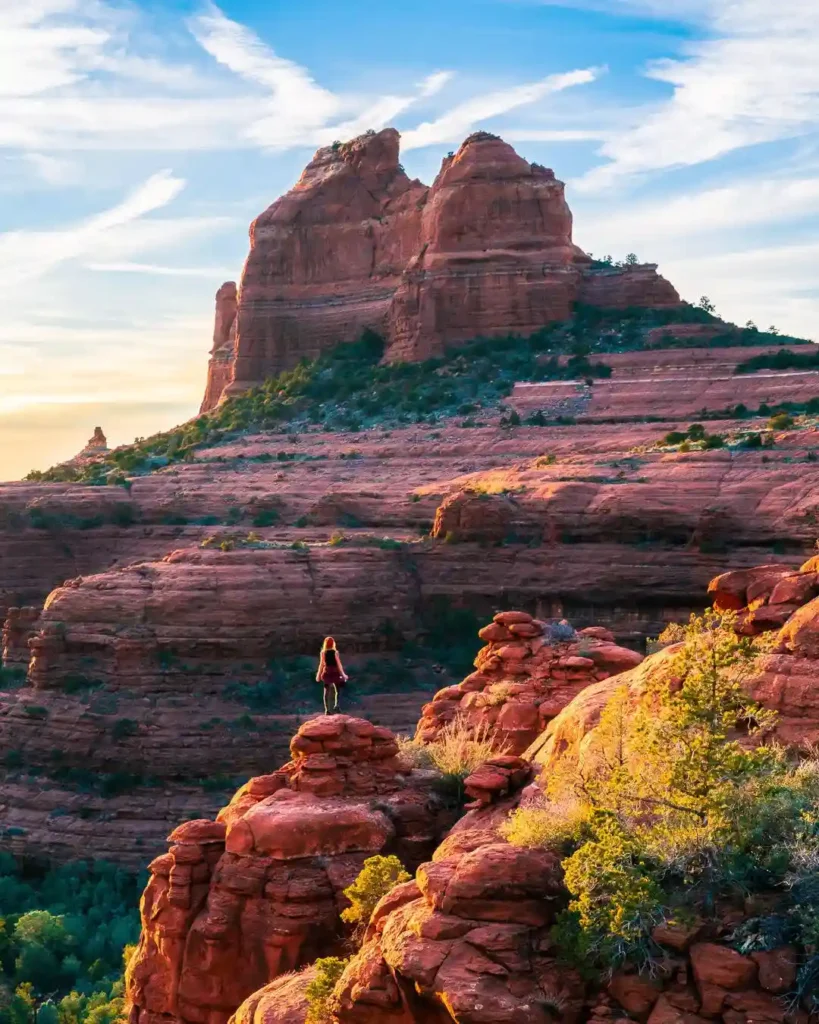 You'll find unique desert scenery if you take the Apache Trail. This famous route passes through the Superstition Mountains and is accessible from Phoenix's eastern border. You will pass lakes and stunning canyons as you travel. Also, stop at Theodore Roosevelt Dam, Goldfield Ghost Town, Tonto National Monument's cliffside dwellings, and Theodore Roosevelt Dam. For a prickly pear-flavored gelato, make sure to stop by Tortilla Flat in the Old West.
You'll find a new type of desert just two hours north in Sedona. Amazing red rock formations and cliffs rise above a cultural community known for its eclectic mix of art and the outdoors, boutique shopping, and Sedona's famous energy vortex.
If you are planning to visit the Sonoran Desert hire a luxury SUV from phxlimos.com. Our trained chauffeurs will pick you up from your location and transport you to the Sonoran Desert in style.
Blog By: Metro DTW Sedan